Free from US-China trade war and tariff - HCI Made in Taiwan TAA Compliant Solution
2018/07/17
HCI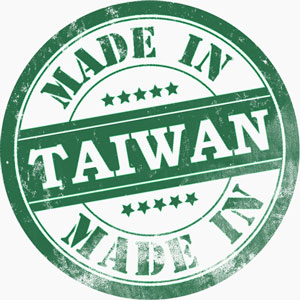 United States tariffs on $34 billion of China goods came into effect on July 6, 2018. The tariffs applies to 818 Chinese goods, according to the Office of the United States Trade Representative (USTR).
link to USTR press release: https://ustr.gov/about-us/policy-offices/press-office/press-releases/2018/june/ustr-issues-tariffs-chinese-products
Announcing the tariffs in June, USTR said the first list of tariffs would target industrial goods, which include industries such as aerospace, information and communications technology, robotics, industrial machinery, new materials, and automobiles.
The list includes several subcategories under the Harmonized Commodity Description and Coding Systems, or HS, a coding system that help to standardize the classification of goods around the world.
Here's the first list of $34 billion of goods broken down using the HS codes, via the USTR:
https://ustr.gov/sites/default/files/enforcement/301Investigations/List%201.pdf
According to USTR, the first set contains 818 lines of the original 1,333 lines that were included on the proposed list published on April 6. These lines cover approximately $34 billion worth of imports from China. USTR has determined to impose an additional duty of 25 percent on these 818 product lines after having sought and received views from the public and advice from the appropriate trade advisory committees. Customs and Border Protection will begin to collect the additional duties on July 6, 2018.
HCI notices that the first list includes most goods which are categorized in HS Code heading 8536, which is:
"Electrical apparatus for switching or protecting electrical circuits, or for making connections to or in electrical circuits (for example, switches, relays, fuses, surge suppressors, plugs, sockets, lamp-holders and other connectors, junction boxes), for a voltage not exceeding 1,000 V; connectors for optical fibers, optical fiber bundles or cables:"
It means most of China made Structured Cabling products are included in the list and an additional duty of 25 percent will be imposed when imported into the U.S.
As a major Structure Cabling System accessories manufacturer in Taiwan, and an experienced supplier in the U.S. market. HCI has numerous product lines which are made in Taiwan and free from US-China trade war. These made-in-Taiwan products also comply with TAA regulation and good for U.S. government GSA (General Services Administration) Schedule contracts.
HCI specially selects a series of Taiwan made high performance Structure Cabling System accessories products including keystone jacks, patch panels, couplers, patch cords and wall plates as HCI's TAA Compliant series solution, for our customers to steer away from ongoing US-China Trade Conflict.
The website link for HCI TAA Compliant series solution is:
https://www.hci.com.tw/en/category/U.S.-TAA-Compliant-Series/B16.html
For more made in Taiwan and TAA Compliant products from HCI, please contact us.