Earth Day 2022 Everyone accounted for, and everyone was accountable
2022/04/12
HCI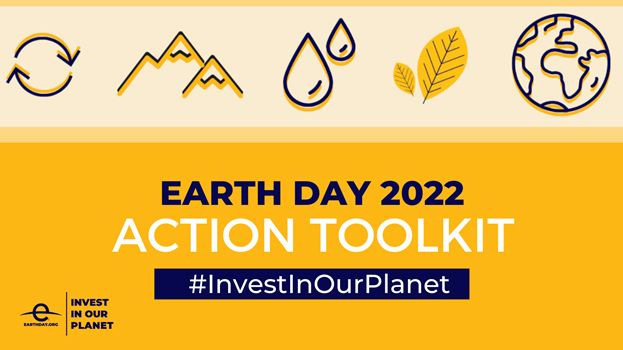 #InvestInOurPlanet

EARTHDAY.ORG, the global organizer of Earth Day, today announced that the theme for Earth Day 2022 will be "Invest in Our Planet." Earth Day 2022 is focused on accelerating solutions to combat our greatest threat, climate change, and to activate everyone – governments, citizens, and businesses – to do their part. Everyone accounted for, and everyone was accountable.
The Earth Day 2022 theme is to engage the more than a billion people, governments, institutions, and businesses who participate in Earth Day to recognize our collective responsibility and to help accelerate the transition to an equitable, prosperous green economy for all. The goal of the campaign is to push aside the barriers erected by the ancient, dirty fossil fuel economy and their co-conspirators – old technologies of centuries past – and redirect attention to creating a 21st century economy that brings back the health of our planet, protects our species, and provides opportunities for all. EARTHDAY.ORG's campaign is focused on reframing the conversation, accelerating action, and bringing us together to understand that this is within our reach if we work together.
Invest In Our Planet. What Will HCI Do?
Like other economic revolutions, inventors, innovators, businesses, and investors are the most likely to drive significant change.
A Company like HCI that develops strong Environment Social Governance (ESG) standards for better profitability, stronger financials, happier employees, and more resilient stock performance.
It is also up to us to require when to create value both for ourselves and for society as they drive green innovation.
For more information on Earth Day 2022, the official theme, updates, and how to get involved, please visit: https://www.earthday.org/earth-day-2022/